A Taste of Ireland Tour
A Taste of Ireland tour – The best of Irish produce, culinary talent, local history and professional organization, all on the Taste of Ireland Tour.
Allow us to delight all your senses, taking you on a taste bud tingling tour of the best culinary hotspots Ireland has to offer. Accompanied by selected visitor attractions and conducted by your own expert driver/guide from Chauffeur Ireland who will look after everything from Aperitif to Digestive as part of the Taste of Ireland Tour.
Every detail of each day maybe tailored to your wants, from restaurants to attractions, accommodation and transport. Our full time concierge staff (Our offices are open 8am-midnight) will create an un-matchable experience for you in the Emerald isle.
Our aim is to offer a tour unequaled in service, quality and guest attention. Highlighting the best restaurants, Gourmet shops, markets, centres of cooking excellence, accommodation and attractions accompanied by the same level of quality, skill and knowledge from your driver/guide and concierge services.
Please view below an excerpt of a suggested tour and browse through some of the recommended options. When you decide to allow us to look after you, let us know how many days you want to stay and we will do the rest.
A Taste of Ireland tour: (excerpt 4 of 7 days)
Day 1.
Collection in Dublin Airport by your driver/guide, followed by a 2 hour orientation tour on the way to your hotel (Merrion, Shelbourne or Westbury hotel), settle in and relax or continue touring if you wish, perhaps a visit to Guinness.
At 7.45pm collection for dinner at a top Dublin Michelin star restaurant, L'Ecrivain. Afterwards chauffeured return to your hotel or stop in for a nightcap at some of the cities top spots before bed.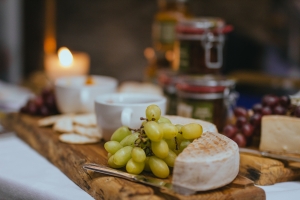 Day 2.
11am start and a drive through the suburbs of Ireland towards Wicklow with a stop or two in a choice of gourmet stores and patisseries or even the Ballyknocken cookery school.
Visit Glendalough and lunch in The Ballymore Inn, Ballymore Eustace. Afterwards a guided tour of the beautiful 18th Century Palladium mansion of Lord and Lady Beit, heirs of part of the DeBeers fortune in early 1900's.
Return to your hotel with collection at 7.45pm for another of Dublin's finest Michelin star restaurants.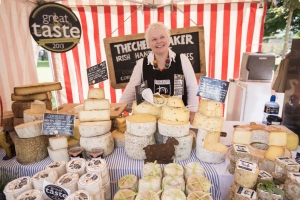 Day3.
Lets leave Dublin at 12 noon and cross the country visiting your choice of a selection of interesting sites, how about the National Stud or the Newbridge Silver style Icons museum.
A late stop in Kilbeggan or Tullamore Dew whiskey distillery before arriving at Glenlo Abbey your hotel. Dine in the excellent Pullman restaurant in the grounds of the Abbey or the Michelin star 'Aniar' in city centre Galway.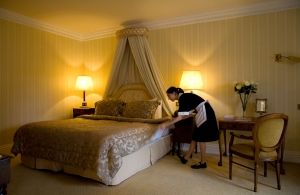 Day 4.
A relaxed day, late start and a drive through wild Connemara to Killary harbor for a light lunch of fresh Irish mussels and a short cruise on the lough.
Visit Cong site of John Wayne's and Maureen O'Hara's famous 'Quiet man' movie. Then to the stunning Ashford castle for Falconry and an evening in the George V dinning room. Stay the night or return to your hotel in Galway with your driver.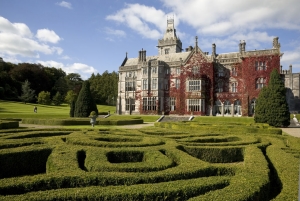 Day 5.
Cont'd……………..As you can imagine; we could go on and on. Through Clare and Kerry and Cork and Waterford visiting the finest examples of Irish culinary talent, with entertaining day trips to fill your days. Please see below for some more suggestions and remember we have so much more for you to do.
Choice of all Michelin star restaurants available (we will arrange your booking to suit). Personal choice of 200 other top restaurants, for lunch and dinner as well as traditional Irish pubs with excellent menus.
Gourmet shops, wine, whiskey and craft beer tasting, cookery schools and colourful markets throughout the country along with festivals and food trails are constantly under our watchful eye so that we can bring the 'Freshest' options of where to visit.
All 5 and 4 star hotels available and we have a beautiful selection of elegant smaller more personal Country houses and Farmhouse hotels.
Visitor attractions in Ireland are so varied that our guides prefer to pair the site to the guest on the Taste of Ireland Tour.
Of course all the traditional sites like The ring of Kerry, Cliffs of Moher, Giants causeway, Newgrange, Kilkenny castle and Waterford crystal are on the list but we specialize in bespoke touring so let us give you some Guide specials in the areas you are going to visit.
Your driver/guide will accompany you from start to finish, led by Brendan Walsh our team leader, with 10 years experience of personal touring with guests and History and Politics from Dublin City University.
Or bespoke driver/guides are backed by a large office staff, part of an established and successful top end corporate chauffeur company based in Dublin called Goldstar Chauffeur Drive.
All our vehicles are Mercedes full equip with Wifi and the latest in passenger luxury. We look forward to your enquiry and accompanying you on a memorable tour of Ireland like no other. Tour Information
A Taste of Ireland Tour
Tour Ref: CI12VIP1
Tour Price: Upon request-please quote tour reference
Tour Duration: 12 Hour vehicle at your service.
Tour Capacity: 1-6 Guests
Available From: All Year
Pick Up Point:Guests choice
Drop Off Point:
Guests choice
Time In Car: As required
Kilometers Driven: As required
Contact: Brendan Walsh
Book Tour