The Irish Castle tour
The Irish Castle tour.
Ireland is renowned for its castles, homes of the Norman invaders of the 12th 13th & 14th centuries and their Irish descendants, many have survived to this day and welcome guests into their Keeps and Halls.
From Dublin Castle (in the heart of Dublin city) to Trim Castle (The largest Norman Castle built in Ireland), these fortress/homes retell the history of Ireland and maintain its finest traditions of hospitality. Your tour allows you to select and visit a selection of Castles, hotels, visitor attractions and ruins in Dublin and its neighbouring counties.
*You can choose to enter any of the attractions on the Dublin City Tour but admission is not included in the price and may mean not all of the sites will be viewed. If you have other sites that you would like to visit your driver would be happy to oblige as long as it is within the tour time.
Castles day tours in & from Dublin
An 8 or 10 hour private chauffeur guided tour, visiting at least 3 castles properties. Hear the story of the Norman invasion of Ireland, the first foreigners to conquer the Irish tribes. Their Castles and Keeps which at first kept them safe and then became their homes as they eventually "became more Irish than the Irish themselves"

Castles in Dublin & its suburbs
Dublin castle – Clontarf Castle Hotel – Howth castle (ruins) – Malahide Castle – Ardgillan castle
Castles in Louth / Meath / Kildare
Slane Castle – Trim castle – Maynooth castle (ruins) – Barberstown Castle (hotel) – Castletown House (Stately home)

Castles in Wicklow / Kildare / Carlow
Rock of Dunamase (ruins) – Kilkea Castle (hotel) – Carlow Castle (ruins) – RathGall (Gaelic Ringfort) – Russborough house (Stately home) – Powerscourt estate & Gardens.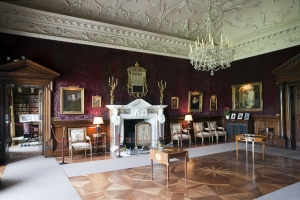 Castles in Kilkenny & Waterford
Kilkenny Castle – Reginald's Tower (Viking era – Waterford) – Waterford Castle (hotel) – Ormonde Castle Tour Information
The Irish Castle tour
Tour Ref: CI08CDT
Tour Price: Upon request-please quote tour reference
Tour Duration: 8 or 10 Hours
Tour Capacity: 1-6 guests
Available From: All Year
Pick Up Point:Guests hotel
Book Tour