8 Hour Kildare Day Tour
Visit the National stud & Newbridge fashion icons museum & Castletown house on the Kildare Day Tour.
The Kildare Day Tour is the perfect way to take in the sights with a Chauffeur Ireland Driver/guide who will take you to visit:
 The National horse stud of Ireland home of champions  — Kildare town

The style icons museum  —  Newbridge silverware showrooms  —  18th Century Castletown house
You can choose to enter any of the attractions on the Kildare Day Tour but admission is not included in the price and may mean not all of the sites will be viewed. If you have other sites that you would like to visit your driver would be happy to oblige as long as it is within the tour time.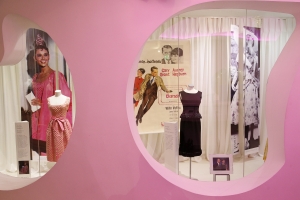 Kildare – Church of Oak named after Saint Brigid who in 480 AD built an Abbey built under an oak tree overlooking the Curragh, a rolling plain famous as Irelands racehorse breeding area. Attacked by the Vikings in 835 Kildare was always on the border between Gaelic and Medieval Ireland. Medieval Kildare remained outside the 'Pale'  or safe area and many castles were built there the remains of which are still with us today. Such as the early 12th C Black Abbey founded by the Knights Hospitaller of St John (Knights of Malta) to breed horses.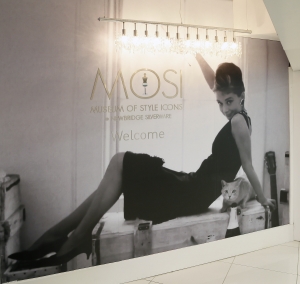 The Irish National stud – For horse lovers Ireland is the third largest breeder of thoroughbreds in the world. With over 7,500 thoroughbred foals born every year. The gross value of the industry exceeds €1bn. Here you can meet Invincible spirit the most expensive Stallion in Ireland (purchased for 60,000,000€ and who charges 100,000€ per foal). The lands were originally bought in 1906 by Colonel William Hall-Walker (Johnny Walker Whiskey fame) he is responsible for the Japanese Gardens created in 1906–1910 they represent the 'Life of Man' a journey of a soul from Oblivion to Eternity.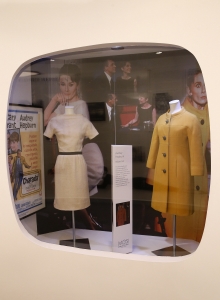 The Newbridge silver "Style Icons museum" with clothing and Jewellery from famous people including Audrey Hepburn, Jackie Onassis and Princess Diana to name but a few. Also close by is Kildare village shopping Outlet for all the best brands in Europe.
Castletown House, the biggest Palladian mansion built in Ireland. Ireland's largest and earliest Palladian style house. Built between 1722 and 1729 for William Connolly, Speaker of the Irish House of Commons. Castletown was built with two wings connected by Ionic colonnades. The wings in true Palladian fashion contained the kitchens on one side and the stables on the other.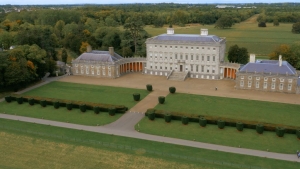 (*) Entry to attractions not included in tour price unless stated.
The Kildare Day Tour includes:
Driver/guide (1 person)
Luxury vehicle / Complimentary Wi-Fi

Complimentary water
Complimentary tour map with site details.
Advisable to bring:
Wet weather clothing
(Complimentary umbrellas available for use) Tour Information
8 Hour Kildare Day Tour
Tour Ref: CI08KILT
Tour Price: € 550.00
Tour Duration: 8 Hours
Tour Capacity: 1 - 6 Guests
Pick Up Point:Guests Hotel
Drop Off Point:
Guests choice
Time In Car: 3 hours
Kilometers Driven: 200 Km
Book Tour