8 Hour Dublin Coastal Day Tour
A drive all along Dublin's coastal route with stunning Dublin Bay cruise.
Visit Malahide, Dun Laoghaire and Dalkey, with a cruise of Dublin Bay. – Tour price includes Cruise tickets for 2 guests.
*You can choose to enter any of the attractions but admission is not included in the price and may mean not all of the sites will be viewed. If you have other sites that you would like to visit your driver would be happy to oblige as long as it is within the tour time.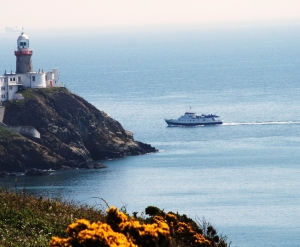 Your tour itinerary will depend on which Dublin cruise route you would like to take, choose 1 of the 5 available cruises. We will fit the rest of your tour around your choice.
1). Dublin City – Dun Laoghaire – 11.00am (80 mins)

2). Dun Laoghaire t- Howth – 12.30 (90 mins)

3). Howth – Irelands Eye – Howth – 14:15 (60 mins)

4). Howth – Dun Laoghaire – 15.30 (90 mins)

5). Dun Laoghaire – Dalkey Island Return – 17.30 (75 mins)
(Your driver will drop you to & collect you from the Cruise embarkation points)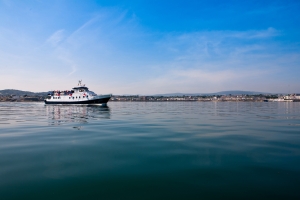 Collected in your hotel and driven North to Malahide and visit the famous 12th century Castle (Tour – optional) and village. Your journey will continue along the coastal road with a visit to the beautiful fishing villages of Portmarnock and Howth.  Howth is Dublin cities main fishing port and a spectacular peninsular hill that overlooks Dublin bay and fantastic for an early lunch.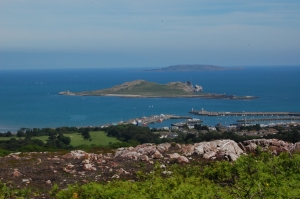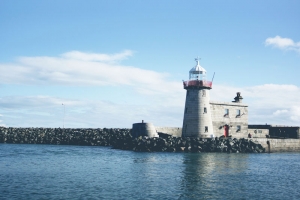 Howth is one embarkation option (Dublin city & Dun Laoghaire also) to take your cruise ship and see Dublin city and coast line from the sea. (if you choose this embarkation point your driver/guide will meet you at your destination). Further along the coastal route there is Saint Annes park and Clontarf, with a stop at the spectacular Marino Casino a jewel in Irelands architecture. Built in the 18th century as a play house for the entertainment of the 1st Earl of Caulfields guests.

Crossing over Dublin cities east link bridge the last bridge across the river Liffey we will drive out of the city centre along the Coast road. The same walk taken by Leopold Bloom in James Joyce's Ulysses.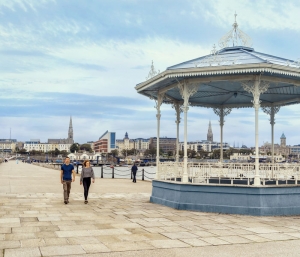 Drive through Victorian Dun Laoghaire (if you choose this embarkation point your driver/guide will meet you at your destination). Stopping to enjoy its grand piers, sailing clubs, the peoples park and the nearby Joyce Martello Tower, with spectacular views on Dublin bay and Howth. Built as a defense against the invading French by the British navy in the early 1800's.

Then onward to the affluent suburb of Dalkey, home to many of Ireland's wonderful personalities, U2 and Van Morrison to name but a few. With lovely hideaway eateries and an entertaining Castle tour available, Dalkey is the epitome of coastal suburban Dublin.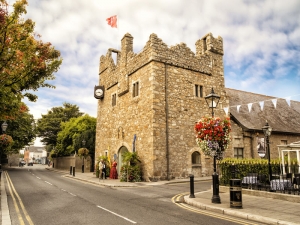 (*) Entry to attractions not included in tour price unless stated.
This tour includes:
Driver/guide (1 person)
Luxury vehicle / Complimentary Wi-Fi

Complimentary water
Complimentary tour map with site details.
Advisable to bring:
Wet weather clothing
(Complimentary umbrellas available for use) Tour Information
8 Hour Dublin Coastal Day Tour
Tour Ref: CI08DCST
Tour Price: €650
Tour Duration: 8 Hours
Tour Capacity: 1 - 6 People
Available From: May - October
Pick Up Point:Guests hotel
Drop Off Point:
Guests option
Time In Car: Varies up to 3 hours
Kilometers Driven: 120 Km
Book Tour